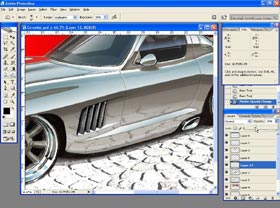 There are some names you always remember for some reason. For me it's most of the time a unusual, funny name or the name of a person who taught me something.
In the case of Tim Rugendyke all the reasons mentioned above are true.
It's nearly a year ago when I gave his drawing course on cars a try and came up with this article where I showed the drawing of a Jaguar XJ40 as the result. For me this result is proof that Tim's stuff just works.
---