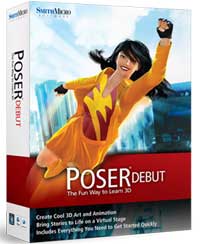 You know the situation: before you dive into the pool you want to get your toes wet to find out if swimming really is for you.
Most people who start out using Manga Studio getting their toes wet with the Debut version before deciding if the professional EX version is what they need.
I don't need to tell you that Smith Micro's possibility of upgrading without wasting money makes your decision easy. I already told you in this article.
---