Tag Archives :
Photograph
---
Sometimes it's cheaper to buy a new camera body with a kit lens than it is without. This is…
---
Today I try to rescue an old JPG image I shot in 2008 when I was in New York. It has a bad exposure and the worst thing is that I didn't shoot it in RAW. Otherwise I had much more data to recover.
But just as last time I first open it in Adobe Camera RAW and make from a throw away snapshot an OK image.
---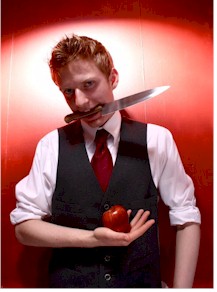 As I like to see people following their passions and going for the things they really want in life, I want to talk today about a young talented guy from Mississippi: Nathanael Gassett. The first contact I had with Nathanael dated back in the last days of October 2007, when writers around the globe where waiting for November to come and then face the challenge that they were waiting for: writing a novel within 30 days. It was the first time that there was a video group on Viddler especially for this event. We all began making videos a couple of days before and introduced our self to a community, that would result into long lasting friendships. Until the day of today to be correct. (more…)
---