I don't know if this is obvious but I actually took this street shot in Germany.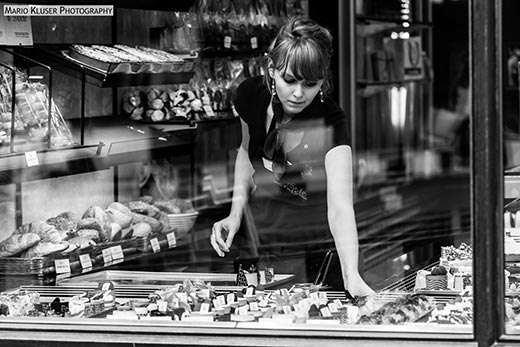 Click on the image for a larger version
Though one might could argue if a photograph of a candy shop wouldn't be stronger in color, I decided that this one isn't. Turned into black and white with some nice contrast the reflection in the window adds a certain mood to the image. In the color version it was too distracting.
Here are some technical data of this shot for you:
Camera: Canon EOS 7D
Lens: Sigma 70-200 2.8
Shutter Speed: 1/40 of a second
Aperture: f2.8
Focal Length: 81mm
ISO Speed: 200
If you want to participate in the photo of the day here on the blog (and you want that) have a look how to do so by clicking here.
Related Posts