Funny enough it's always around the same time when this lion lady starts…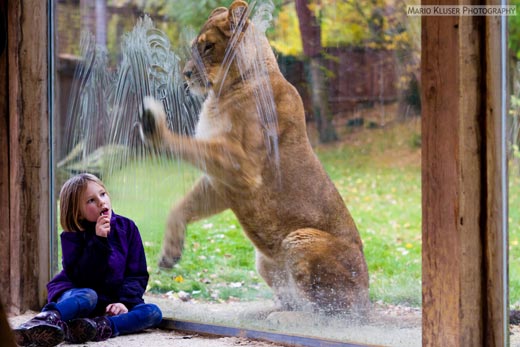 Click on the image for a larger version
… playing with the children that are on the other side of the security glass in Gaia Zoo Kerkrade (Netherlands). Or is it more or less interacting with what she is considering her next meal?
Here are some technical data of this shot for you:
Camera: Canon EOS 7D
Lens: Sigma 70-200 2.8
Shutter Speed: 1/100 of a second
Aperture: f4
Focal Length: 70mm
ISO Speed: 1600
If you want to participate in the photo of the day here on the blog (and you want that) have a look how to do so by clicking here.
Related Posts