I missed the opportunity the day before so I had to decide quickly when I saw…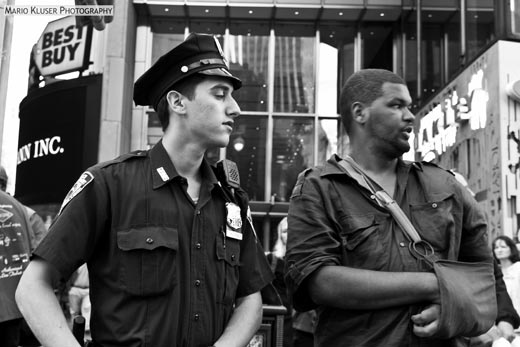 Click on the image for a larger version
… this police officer the next day.
The reason for me taking his picture was the pure fact that he reminded me in his facial expression on the young Al Pacino. So when I was waiting for the traffic light I turned around quickly and shot him with a shutter speed to slow as you can see in the information below.
As you already guessed, this shot was taken from the hip.
Here are some technical data of this shot for you:
Camera: Canon EOS 7D
Lens: Sigma 17-50 2.8
Shutter Speed: 1/30 of a second
Aperture: f4.0
Focal Length: 21mm
ISO Speed: 100
If you want to participate in the photo of the day here on the blog (and you want that) have a look how to do so by clicking here.
Related Posts