Manhattan is in my opinion the most easy city in the world to find your way…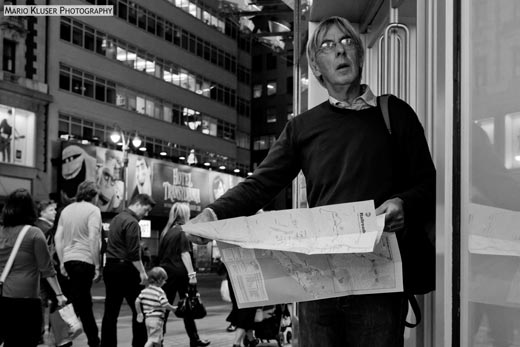 Click on the image for a larger version
… without a map. This is exactly the reason why I was surprised when I saw this man looking some kind of lost.
The structure of Manhattan is so easy that I thought if I should make a post or a video about it. Of course I can be wrong but in my experience I can be dropped nearly everywhere and find my way. The only occasion where I would ask for the way is when I'm not sure if I'm heading east or west.
Especially at Time Square (where I took this hipshot) it's nearly impossible to get lost.
Here are some technical data of this shot for you:
Camera: Canon EOS 7D
Lens: Sigma 17-50 2.8
Shutter Speed: 1/200 of a second
Aperture: f4.0
Focal Length: 28mm
ISO Speed: 3200
If you want to participate in the photo of the day here on the blog (and you want that) have a look how to do so by clicking here.
Related Posts