Sometimes you touch a string with your image even though you think of it…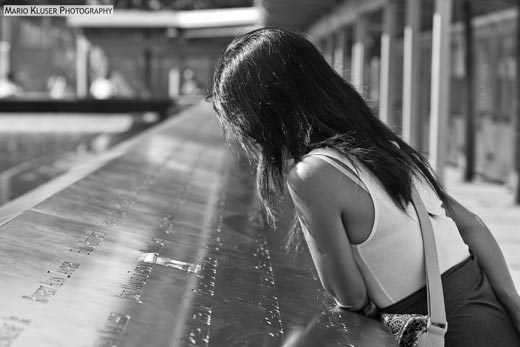 Click on the image for a larger version
… as a rejection in the first place. Though I took this image thoughtfully I wasn't entirely satisfied with the result. Some of the reactions I got made me realize that sometimes it's worth to step back and just let it work rather than get obsessed with technical details.
And anyway, it's street photography in this case.
Here are some technical data of this shot for you:
Camera: Canon EOS 7D
Lens: Sigma 70-200 2.8
Shutter Speed: 1/320 of a second
Aperture: f4.0
Focal Length: 70mm
ISO Speed: 100
If you want to participate in the photo of the day here on the blog (and you want that) have a look how to do so by clicking here.
Related Posts