While I was framing for the image I showed you yesterday the gentleman…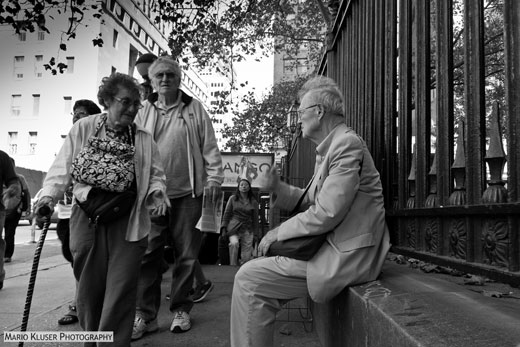 Click on the image for a larger version
… who sat beside me on the wall asked me for the way to the 9/11 Memorial. Right after I explained it to him he shared it with people passing bye asking the same question to him.
As I had decided to take a candid of him anyway I found this the right moment to do so.
Here are some technical data of this shot for you:
Camera: Canon EOS 7D
Lens: Sigma 17-50 2.8
Shutter Speed: 1/50 of a second
Aperture: f5.6
Focal Length: 17mm
ISO Speed: 100
If you want to participate in the photo of the day here on the blog (and you want that) have a look how to do so by clicking here.
Related Posts