It really took some time to find a place where I was happy with the framing…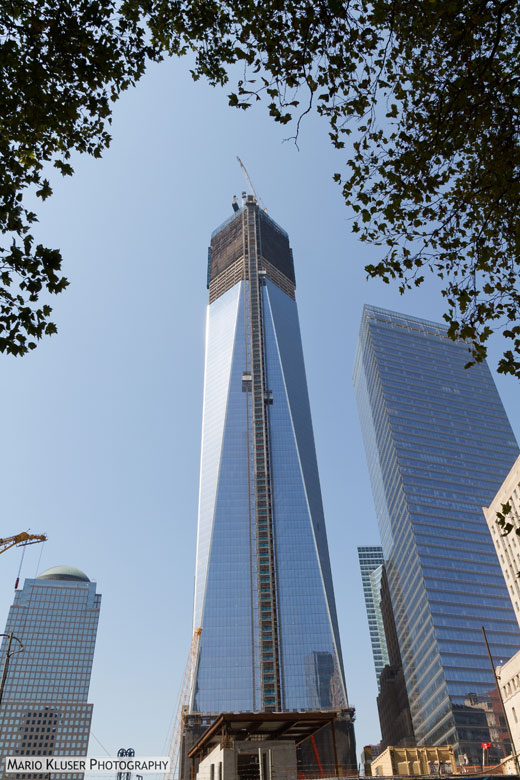 Click on the image for a larger version
… for my shot of the One WTC, what I by the way like to call Freedom Tower. It's just a lovely name.
A day before I took some shots but wasn't really satisfied. After I got my advance pass for the 9/11 Memorial I slowly went from 20 Vessey Street to the Memorial and sat down for a while at the church.
I had this frontal view on the tower and thought about how to frame the image in a pleasant way. At this moment a photographer who did some street photography passed bye and took a shot of me. Not that this was important for my composition but I thought it would be good a good thing to tell you this.
At a certain moment I recognized that the leaves of the tree would add some little extra to the composition. So I took the image and I'm quite happy that I took this little break to rethink my work.
Here are some technical data of this shot for you:
Camera: Canon EOS 7D
Lens: Sigma 17-50 2.8
Shutter Speed: 1/125 of a second
Aperture: f11
Focal Length: 17mm
ISO Speed: 100
If you want to participate in the photo of the day here on the blog (and you want that) have a look how to do so by clicking here.
Related Posts