One of my favorite candids I took during our picnic in Central Park. I was…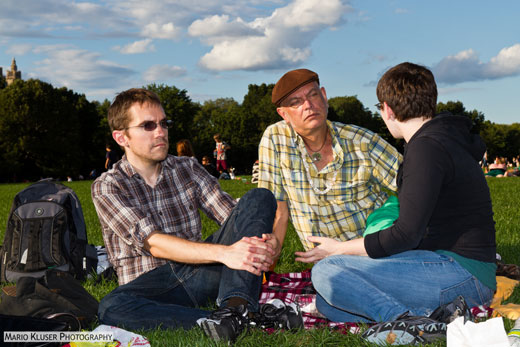 Click on the image for a larger version
… very pleased with the fact that everybody really gave me the opportunity to actually take candid shots. There was not one single moment where I had to ask to ignore the camera.
You can watch a video with some more images from this picnic and explanations on how the images are taken by clicking here.
Here are some technical data of this shot for you:
Camera: Canon EOS 7D
Lens: Sigma 17-50 2.8
Shutter Speed: 1/250 of a second
Aperture: f8.0
Focal Length: 38mm
ISO Speed: 100
If you want to participate in the photo of the day here on the blog (and you want that) have a look how to do so by clicking here.
Related Posts