From the very first moment I knew that this shot would work best in…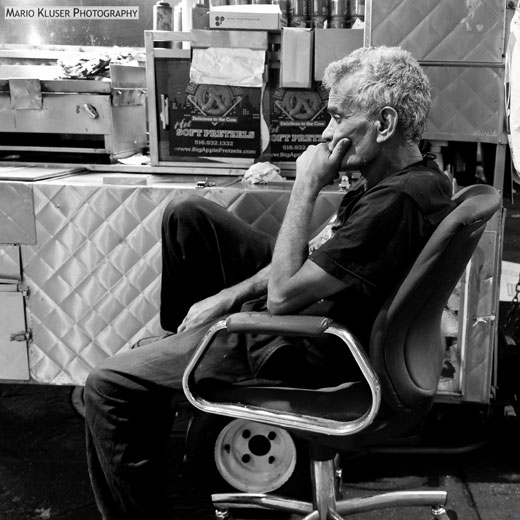 Click on the image for a larger version
… black and white. I also knew that I just had one shot to get it right. The fact that I had to lean against a wall and take it from the hip didn't made it easier.
Some of the usual photography rules can be bend into your favor when it comes to street photography. I'm glad that this one turned out very well.
Here are some technical data of this shot for you:
Camera: Canon EOS 7D
Lens: Sigma 17-50 2.8
Shutter Speed: 1/30 of a second
Aperture: f2.8
Focal Length: 17mm
ISO Speed: 2000
If you want to participate in the photo of the day here on the blog (and you want that) have a look how to do so by clicking here.
Related Posts