This guys stood at Madison Square Garden and in some way he reminded…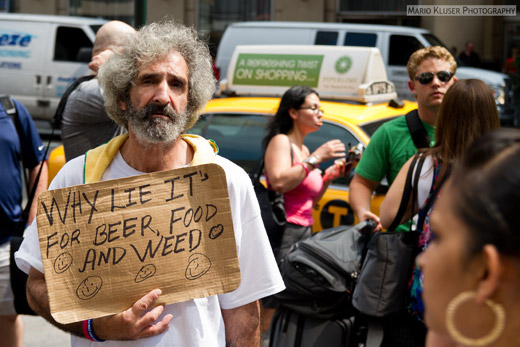 Click on the image for a larger version
… on somebody I saw in a movie or any other TV show.
He was wandering around there on different days and when he got a sign that only had It's for beer on it I gave him my change while I was heading to the subway.
I said Get a beer, pal and was glad that I got rid of the change. In some way I'm still not used to the change they have in the States and I find it a pain in the ass to sort it all out.
You see, everything there just has a faster pace and I don't want to fiddle around with coins to long. As you always give a tip in the most occasions anyway why bothering with coins?
Here are some technical data of this shot for you:
Camera: Canon EOS 7D
Lens: Sigma 17-50 2.8
Shutter Speed: 1/400 of a second
Aperture: f4.0
Focal Length: 50mm
ISO Speed: 100
If you want to participate in the photo of the day here on the blog (and you want that) have a look how to do so by clicking here.
Related Posts