Everybody is in a rush in a metropolitan area of New York City and so…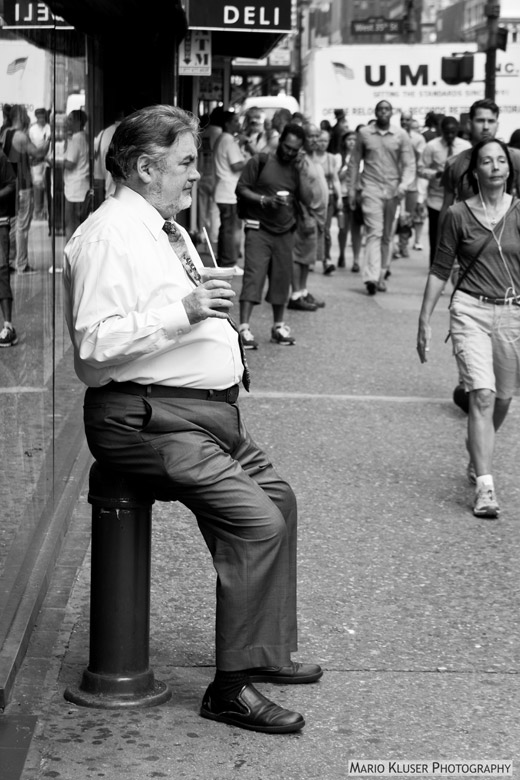 Click on the image for a larger version
… you are in a rush as well if you are doing sneaky street photography. This is why the hand this guy is holding his cigarette in isn't in the picture. I just couldn't take more than this one shot without getting noticed. The image just wouldn't have been candid anymore and in most cases this is what it's all about.
I immediately knew that this image would work best in black and white.
Here are some technical data of this shot for you:
Camera: Canon EOS 7D
Lens: Sigma 17-50 2.8
Shutter Speed: 1/250 of a second
Aperture: f5.6
Focal Length: 40mm
ISO Speed: 100
If you want to participate in the photo of the day here on the blog (and you want that) have a look how to do so by clicking here.
Related Posts