Studying and analyzing this Steam Punk Costume…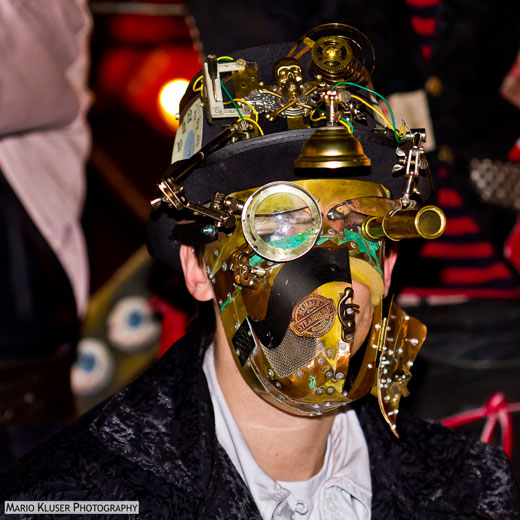 Click on the image for a larger version
…will keep you busy for some time, though it's only the head you are seeing here.
Sometimes it amazes me what love for detail some of the people of Cosplay events have put into their outfits. This one was by the way taken at the Phantasium 2012 in Eindhoven.
Here are some technical data of this shot for you:
Camera: Canon EOS 7D
Lens: Sigma 70-200 2.8
Shutter Speed: 1/80 of a second
Aperture: f2.8
Focal Length: 97mm
ISO Speed: 200
If you want to participate in the photo of the day here on the blog (and you want that) have a look how to do so by clicking here.
Related Posts