A day late but for a good reason.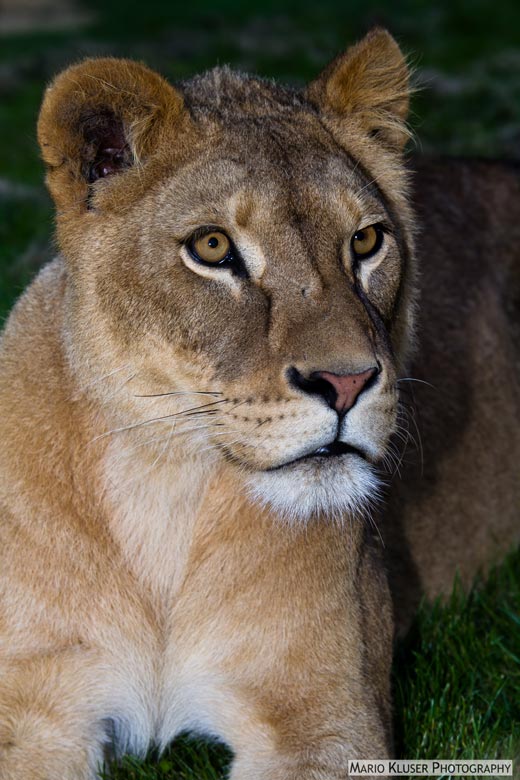 Click on the image for a larger version
Yesterday evening we were at the zoo after the normal opening hours and when this lion lady was lying just in front of us I couldn't resist taking a portrait of her.
Just another photo of a lion you could say and you're probably right. However, I love the details in the face and keep in mind that the images on this website here are only have 50% – 70% of the original quality.
Reason enough to click on the image for a larger version that is also less compressed.
Here are some technical data of this shot for you:
Camera: Canon EOS 7D
Lens: Sigma 70-200 2.8
Speedlight: Canon 580 EX II 
Shutter Speed: 1/100 of a second
Aperture: f5.6
Focal Length: 70mm
ISO Speed: 100
If you want to participate in the photo of the day series her on this blog feel free to send in a link to your image using the
contact form. Please provide your name, camera settings and title of the photograph. If your photo is picked we will schedule it very soon.
If you live in the USA and want to try lenses and gear before buying consider borrowing it by mail.
Related Posts