End of the week and the end of the parade of the photo's of the day for…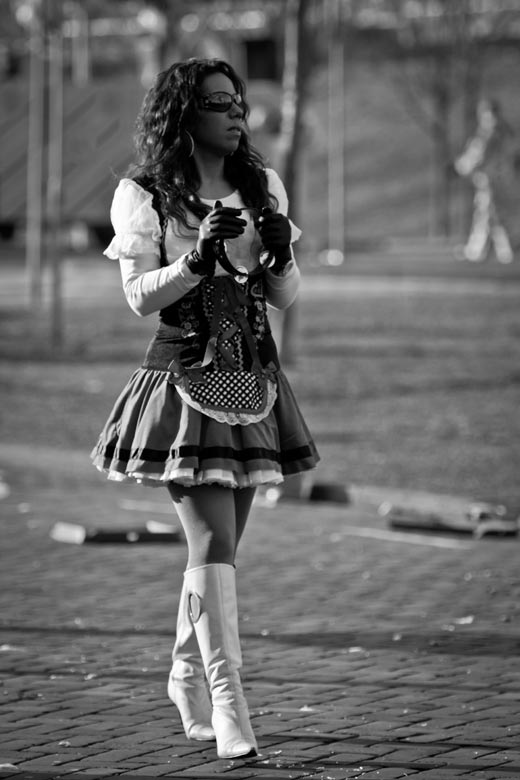 Click on the image for a larger version
…this week.
Sometimes you just miss the boat. This girl above was waiting for me to take some more images, but after this shot I was already distracted and focused on something else. I noticed it too late.
This is an good example that the image on the back of the camera doesn't always tells you the entire truth. I expected the shot to be better and if I had known that it isn't really what I intended to have then I would have been more keen to get some more images to chose from.
Anyway, she lives somewhere near and it's a question of time to get her in front of the lens again.
Have a nice weekend shooting and read and watch how to participate in the photo of the day thingy below.
Here are some technical data of this shot for you:
Camera: Canon EOS 7D
Lens: Sigma 70-200 2.8
Shutter Speed: 1/6400 of a second
Aperture: f2.8
Focal Length: 126mm
ISO Speed: 800
If you want to participate in the photo of the day series her on this blog feel free to send in a link to your image using the
contact form. Please provide your name, camera settings and title of the photograph. If your photo is picked we will schedule it very soon.
If you live in the USA and want to try lenses and gear before buying consider borrowing it by mail.
Related Posts