If you want to do me a favor don't play accordion. To say it political correct it's my least favorite instrument.
Anyway, when I'm sitting on a Sunday afternoon in a nice and warm environment outside, drinking coffee and someone starts to play full of passion the theme of The Godfather it makes my day. Even though if it's played on an accordion.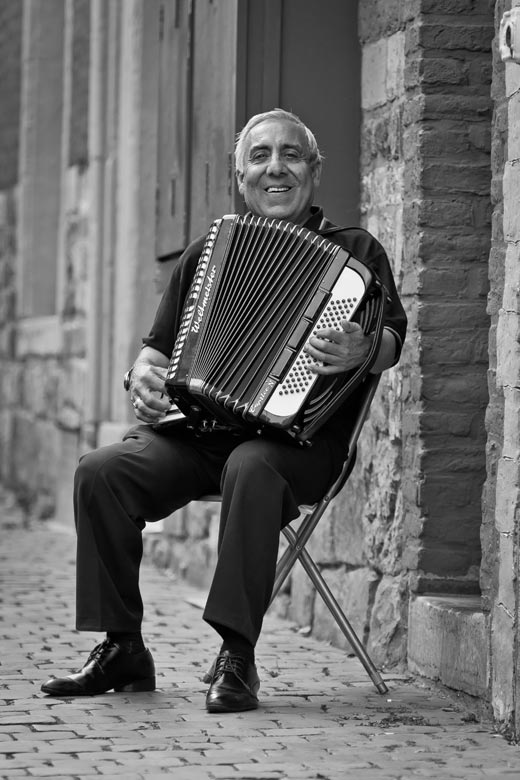 Click on the image for a larger version
This guy was so happy and friendly whilst playing that it really was infectious. It's still one of my favorite people shots I took during the last year.
Here are some technical data of this shot for you:
Camera: Canon EOS 400D 
Lens: Sigma 70-200 2.8
Shutter Speed: 1/320 of a second
Aperture: f3.2
Focal Length: 118mm
ISO Speed: 400
If you want to participate in the photo of the day series her on this blog feel free to send in a link to your image using the
contact form. Please provide your name, camera settings and title of the photograph. If your photo is picked we will schedule it very soon.
If you live in the USA and want to try lenses and gear before buying consider borrowing it by mail.
Related Posts