I have no idea where Pedro took this picture that he named Stone Couple but I'm convinced that this looks more impressive than the original sculpture.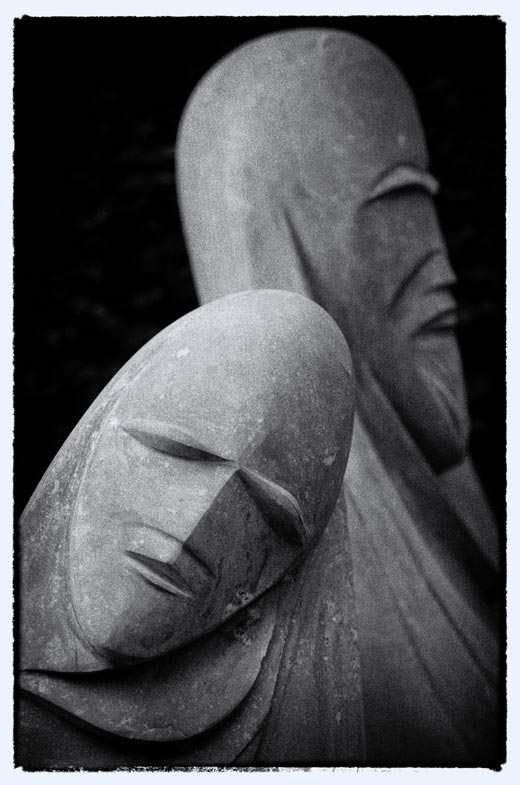 Click on the image for a larger version
It has some cinematic flair and this is what I really love. At the same time I'm writing this I have to remind myself that I have to train my cinematic eye a little bit more when looking for objects that would make some great still photography.
Too often I'm running like I'm blind along this opportunities for a good image. I'm probably too people and animal minded when I'm going out to shoot.
I will keep this in mind next time I hit the road! Probably you should do that too.
Here are some technical data of this shot for you:
Camera: Nikon D7000
Lens: Sigma 70-200 2.8
Shutter Speed: 1/800 of a second
Aperture: f3.2
Focal Length: 78mm
ISO Speed: 800
If you want to participate in the photo of the day series her on this blog feel free to send in a link to your image using the
contact form. Please provide your name, camera settings and title of the photograph. If your photo is picked we will schedule it very soon.
If you live in the USA and want to try lenses and gear before buying consider borrowing it by mail.
Related Posts