Today we have a look at a cosplay captured by Pedro Hamers during Phantasium 2012.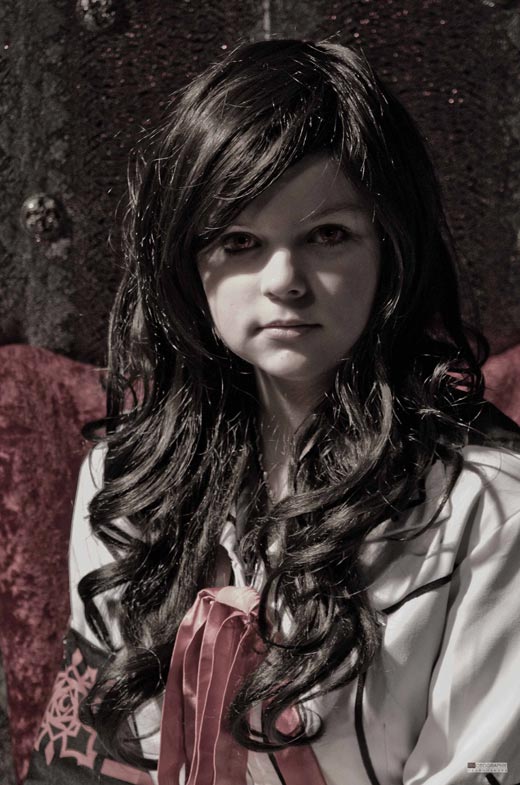 Click on the image for a larger version
The lighting conditions weren't what we wished for as you can see in the settings below. Anyway, you just have to make it work and believe me: automatic mode will take you nowhere.
Even though we both took a couple of shots of this red eyed (contacts) girl I think that Pedro's image here is the most print worthy of them all. The two things I like the most about this shot is the fact that Pedro managed to get a good spot to take his image from and the post processing he did on it.
The split toning gives a kind of evil sweet or sweet evil touch to it. Very well done!
Here are some technical data of this shot for you:
Camera: Nikon D7000
Lens: Sigma 70-200 2.8
Shutter Speed: 1/100 of a second
Aperture: f2.8
Focal Length: 92mm
ISO Speed: 2500
If you want to participate in the photo of the day series her on this blog feel free to send in a link to your image using the
contact form. Please provide your name, camera settings and title of the photograph. If your photo is picked we will schedule it very soon.
If you live in the USA and want to try lenses and gear before buying consider borrowing it by mail.
Related Posts