Sometimes expressions are just better displayed in black and white. And yes, sometimes visitors at a zoo are as interesting to study as the animals. While we sat patiently at the habitat of the hippos waiting for a good shot I took this photograph.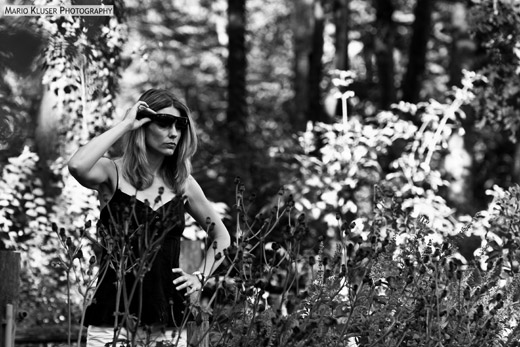 Click on the image for a larger version
I liked the somewhat bored expression of this young woman. But I think the reason for me to pull the trigger, errrr, press the shutter button was the fact that she somehow reminded me on Marg Helgenberger's character Catherine Willows from CSI.
Oh yeah, the perfect moment to take a shot of the hippo's didn't come. You can't have everything.
Here are some technical data of this shot for you:
Camera: Canon 400D
Lens: Sigma 70-200 2.8
Shutter Speed: 1/250 of a second
Aperture: f5.0
Focal Length: 200mm
ISO Speed: 400
If you want to participate in the photo of the day series her on this blog feel free to send in a link to your image using the contact form. Please provide your name, camera settings and title of the photograph. If your photo is picked we will schedule it very soon.
If you live in the USA and want to try lenses and gear before buying consider borrowing it by mail.
Related Posts