I want to kick off this daily (Monday to Friday) series with the photograph called Bow by my mate Pedro Hamers that always draws my eye when I see the print of it at his place.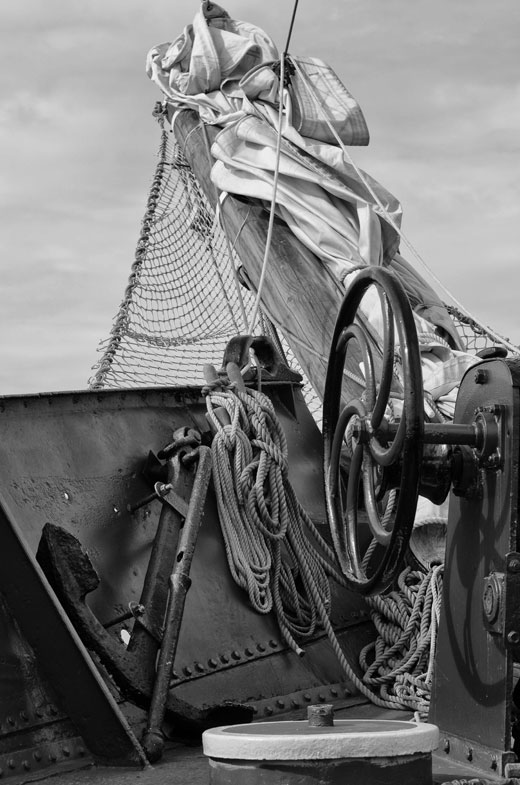 Click on the image for a larger version!
Sometimes is hard to describe why you like something. I'll try to do it anyway. I think it's the fact that all the details draw my eyes all over the place. It is crisp, timeless and in some way it makes me want to be there and have the smell of sea air in my nose.
When we go out together to take some photographs Pedro sometimes seems to see things I don't see. He's like a cat on the prowl while I tend to rush sometimes and probably would have walk along this subjects without seeing them. You really learn about yourself when you are out for a shoot.
Here are some technical data of this shot for you:
Camera: Nikon D7000
Lens: Sigma 70-200 2.8
Shutter Speed: 1/640 of a second
Aperture: f8.0
Focal Length: 70mm
ISO Speed: 400
If you want to participate in the photo of the day series her on this blog feel free to send in a link to your image using the contact form. Please provide your name, camera settings and title of the photograph. If your photo is picked we will schedule it very soon.
If you live in the USA and want to try lenses and gear before buying consider borrowing it by mail.
Related Posts