Rather than using my 70-200 2.8 I decided to use my 17-50 2.8 and lean over the fence so that I was very close to this parrot. I think that you really can feel that we were really face to face or better said face to camera and that this little rocker seemed to have a closer look at what Í was doing as well.
After taking the shot he yelled at me what really made me bounce back as it came totally by surprise. Under the image you can see the settings that I used.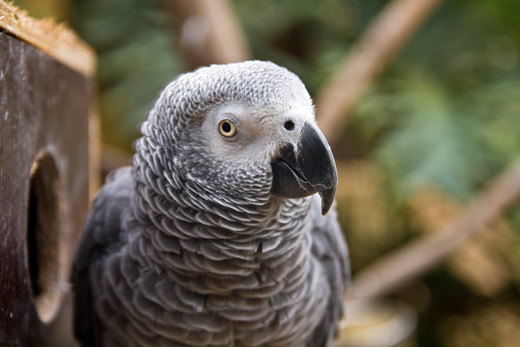 Shutter speed: 1/13 of a second
Aperture: 2.8
Focal length: 50mm
ISO: 200
I didn't crop in the post process though I think the framing could be better. But as I was totally focused on the observing eye of the parrot and I wanted this detail to be prominent in the image I feel that the images shows just that.
Related Posts