In this part of our little series on drawing hands we draw a hand that holds a small gun. In this short video you see how it's done. Don't be afraid if you find it a little fast as I just time lapsed it by 200%. So in fact it cost me 6 instead of 3 minutes.
Below you find the final version after it's inked and colored. You see that I added some more line work during the inking process.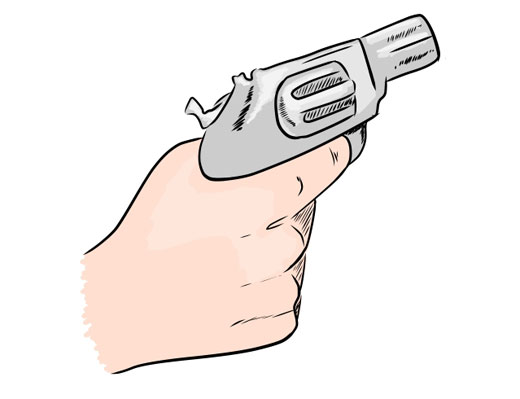 Have fun drawing! Thanks for visiting and see you soon.
Related Posts