Yes, I have to admit that yesterday was my birthday. This is the reason that I'm a little bit behind with producing content. You will understand in an instant what distracted me from doing this.
I found this very adorable Happy Birthday Photo in my inbox. My friend Pedro took it when we were playing around with our cameras. He shot it with his 70-200mm 2.8, what is absolutely the lens I want to have as well.
Isn't it nice. I knew that it would work best in black and white.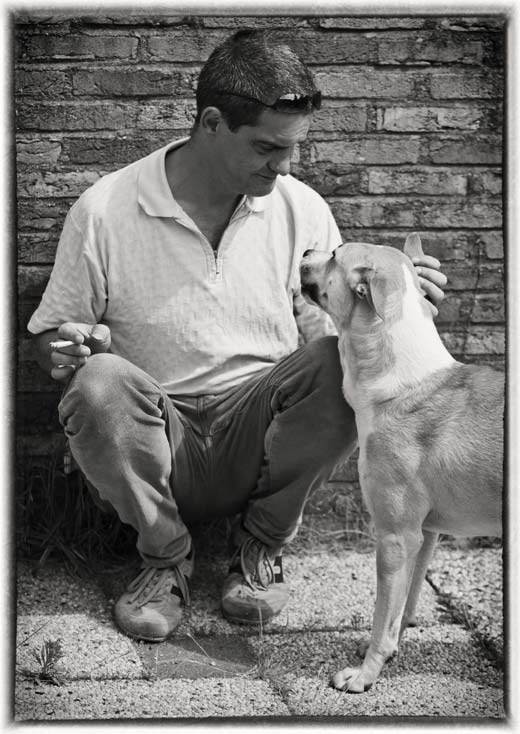 By the way: one important lesson that I learned lately from Daisy the dog is that I should lick more faces of other people. She likes to enjoy it, so there has to be something about it.
Be aware when you meet me in person. I did it once and I'll do it again.
Thanks to Pedro for this adorable photo.
Related Posts