While the Canon 50 mm 1.8 aka as Plastic Fantastic sticks on my Rebel like glue since I purchased it, I shot this Owl in our local zoo.
She doesn't seem too impressed nor annoyed, though you can't really tell anything from an owls facial expression.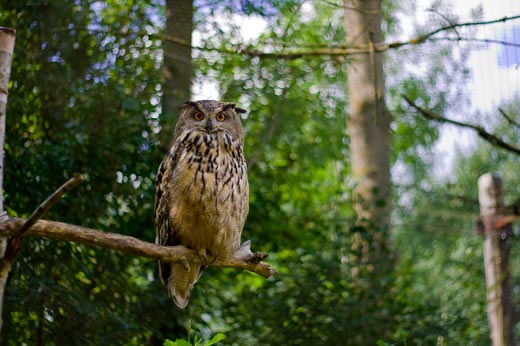 The bokeh is fine. I didn't crop and stood a few meters away from this bird. You can click on the image for a slightly larger version.
Related Posts