Today it's my friend Pedro's birthday who don't likes to stand in front of the camera. Actually he prefers to look through the lens of his Nikon D7000.
My gift for him today was this BW-shot what shows him in one of his favorite poses. It was taken during one of our Wednesday-Booze-Evenings we join together for 16 years now.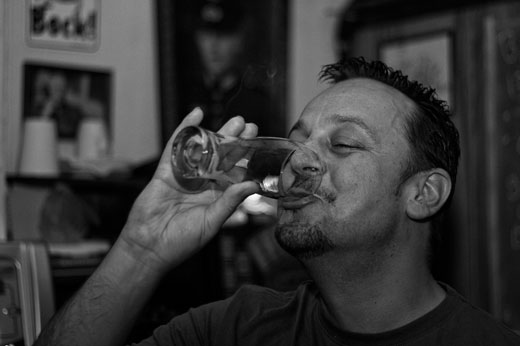 At this evening we were experimenting with our 50mm 1.8 (me) and 35mm 1.8 (him). The lighting at René's place, however was so weird (everything was red) that the images we took without flash, like the one above, only worked in black and white. For a larger version you can click on the image.
For the ladies: alas, I'm not authorized to give you his e-mail address nor have I the permission to answer the girlfriend question.
Related Posts