Today we are going to ink the hands we've sketched yesterday. Below the video you also see the colored results of the 4 hands.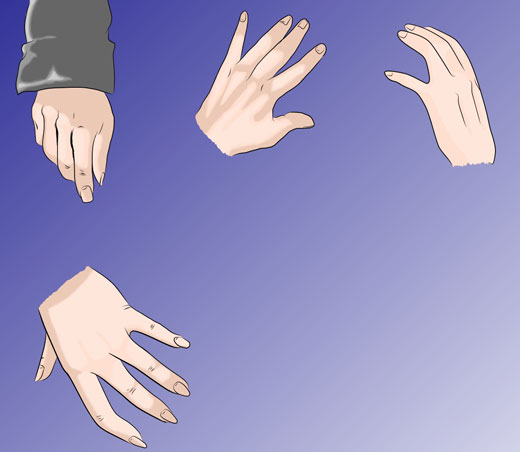 As I said, in fact I'm a little hypocrite here as I stated during my interview with Spubba The Mad that the inked drawing has to stand on its own. The color is the icing on the cake.
In the case above, however, the imperfections of the drawn hands are  vanishing a little once they are colored.
Related Posts