I learned that most of you are visiting my blog from home, so I don't really have to be that careful when it comes to picking a title of an article. To be honest I don't give a thing if it's safe for work or not.
This time I sped up the video by 400% and then did the voice over later. The advantage for me is that I could have a coffee and cigarette whilst talking. I hope it don't offends you when I occasionally sip on my coffee.
The third time in a row this is not an instructional video or even a tutorial. As I'm still working on my graphic novel Wall Street Hijack (and I confess that I have to work a little harder on it) I have to redesign Jenny the hooker who is a very important character. Even though she's just a side figure in the whole story.
The result: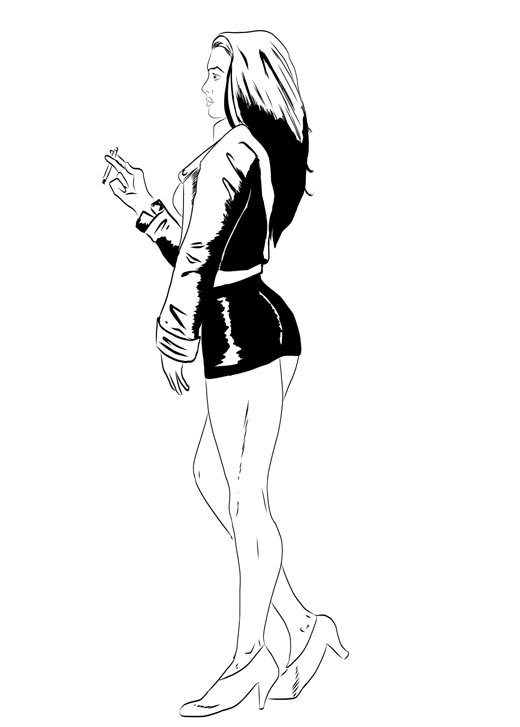 As usual I'm not satisfied for the full 100% but I have quite a good prototype for the working girl of my graphic novel.
I apologize for the fact that the video seems to end a little abrupt as I was to slow with the narration and my last sentence was kind of cut off. Sorry for that.
Have a great time drawing!
Related Posts