Of course my workspace doesn't always looks as neat as in this video when I'm busy. Actually, when I'm doing tutorials for Mario Live it almost always looks like on the picture below.
I guess the fly that annoyed me last week during my work must have watch me from this perspective. For the curious reader: it's shot in RAW, f3.5, shutter speed 200 and the ISO set to 200. A flash was used.
You can click on the image for a larger version.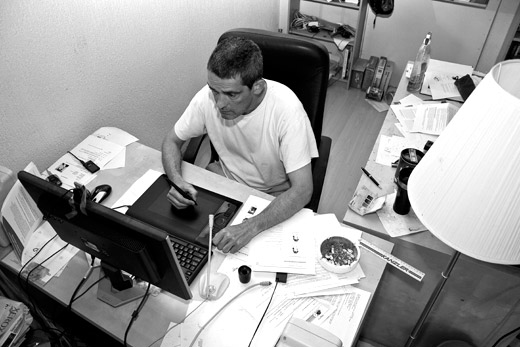 Because of comment spam issues the comment section on this post will close after 30 days. So if you want to leave your 2 cents please do it right now.
Related Posts