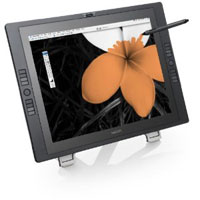 I just found an interesting question in my to-do-list: Is it possible to adjust the pen settings like pressure sensitivity of the Wacom Intuos4 or Cintiq in Manga Studio?
You can do this easily by using the brush control window as I show you in the video above. You can open it by clicking on the red or green ball in the shape tab of the pen tool option window.
Because of comment spam issues the comment section on this post will close after 30 days. So if you want to leave your 2 cents please do it right now.
Related Posts