You know Spubba The Mad from her recent cell shading tutorial. She is also the one who had the idea for the theme of this ongoing drawing contest. This is why it's surprising that she's quite late with sending in her participating artwork.
She just waited to long to ink it. But finally here she is with a comic strip that explains in a painful way why she is
still using her old Wacom Intuos 2 drawing tablet instead of a new and shiny Intuos4.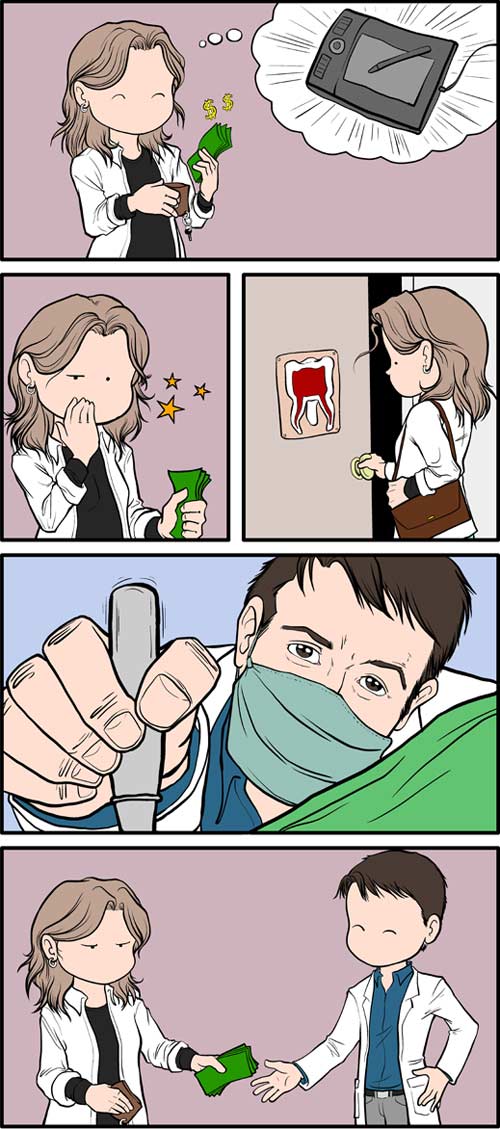 I hope Spubba has gotten rid of her pain and it was worth skipping the purchase of a new drawing tablet. If you want to help Spubba winning this drawing contest you can vote on her artwork by hitting the Facebook-Like-Button on top or bottom of this post. Thank you!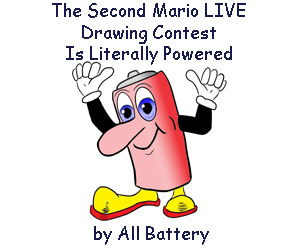 Because of comment spam issues the comment section on this post will close after 30 days. So if you want to leave your 2 cents please do it right now.
Related Posts