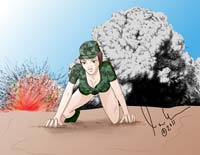 It's always good to keep your stylus hitting the tablet or your pencil hitting the paper.
So even if you don't have the slightest idea what to do just keep drawing. At least if you are into drawing. It wouldn't make sense if drawing isn't at least one of your hobbies.
I didn't hat the slightest clue what to do, let stand what to draw. Though this happens very rarely, I just kept drawing and made this drawing of a crouching girl and played a little around with the computones in Manga Studio EX.
Surley not one of my best drawings. Anyway, keep in mind that every drawing you do is a piece of practice that comes very well into play if you draw your real stuff.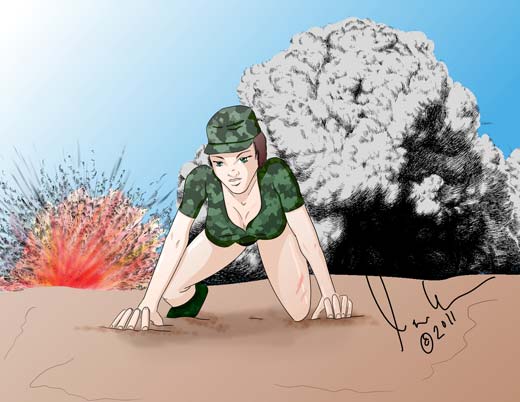 Stay motivated! Stay creative.
Because of comment spam issues the comment section on this post will close after 30 days. So if you want to leave your 2 cents please do it right now.
Related Posts