At this very moment I'm preparing the next Mario LIVE drawing contest. I guess this is a good start for this new year. I just informed the participants of the last challenge and of course the readers of my newsletter.
In case that you wonder why this takes so long and why I don't just pump out a new contest every month please let me explain:
Of course it would be a cool thing to have a contest every month. But I think it could be a pretty boring experience if the price to win is always the same.
Preparing the contest starts with finding a nice price and doing some research
and communication with vendors and potential sponsor. You can imagine that not every vendor is as generous as Smith Micro who supplied a copy of Manga Studio for the last contest here on Mario Live.
At least not every vendor is welcoming me with open arms. I guess they rather think 'Who is this guy anyway?'
The result is that I have to pick a price that I have to pay right out of my own
pocket and that is still interesting for you. Just yesterday I had contact with a vendor and we figured out how to handle the transaction triangle smoothly between you, me and the vendor.
Just like last time I decided for a digital product. The main reason for this is that it is fast delivered to the winner and that we don't have any hassle with getting some physical products to the other end of the world. This way it doesn't matter where you live, you can participate in the drawing contest and have fun.
Especially when it comes to digital products I have to make sure that the legal side of the deal is waterproof so that nobody gets into serious trouble. This is why I first contacted the vendor to makes sure I don't end up with a claim of quart of a million bucks or have to write my blog from out a prison cell.
In the next video I will reveal the price of the next drawing contest, so stay tuned. Oh yes, before I forget. This time we will have theme. Still enough room for free styling though.
If you already want to subscribe as a participant you can do this right now.
If you are on Youtube find the link in the video description. If you are on my blog just click here.
Talk to you soon!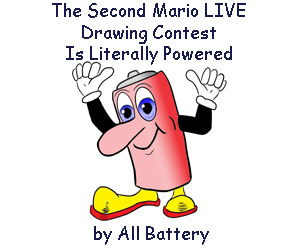 Related Posts