I had to create a new header image for my rotating header here on the blog. When I decided to draw a girls head for this I thought why not share with you the real time drawing process in Manga Studio.
This video is very long (nearly 40 minutes) and it is in HD. It took my quadro core processor hours to render. The advantage for you is that you can watch it in full screen mode and see exactly where I click and what I'm doing in the program. The only disadvantage for me is time. But I consider doing all the future tutorials in HD. This way I don't have to zoom in into the tools as everything is crisp and clear.
I hope you will be motivated to join the drawing contest by the new header image and by watching the video.
This is not really a tutorial video but I tell you what I'm doing in Manga Studio whilst creating this drawing. There is a chance that you learn something here.
Before I forget: I did a last correction on the line art of the mouth but the video was already done.
I hope you have fun with it! Enjoy:
Another word on the duration of this video:
I think I should be grateful and can see it as a kind of a honor that Youtube enabled me to make a video of this length and that I don't have to split it and load it up in 4 parts.
Even though I think I shouldn't make long videos just because I can I think it is very good that I'm enabled to do so. In the end it makes the process easier for me and for you it's easier to watch.
Please note that the comments will close after 30 days due to some spam problems. To make sure you can react comment right now!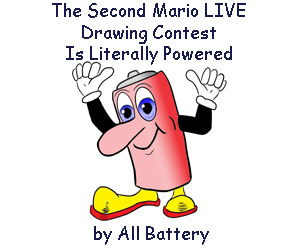 Related Posts