Our second participant of the second contest (hope you can still follow) is Jason Ray aka Jay Ray. He is a cartoonist and illustrator from Michigan. In his current project humans are at the bottom of the food chain as you can see.
Let's have a look at his artwork that he created in Photoshop in combination with a Wacom Bamboo tablet.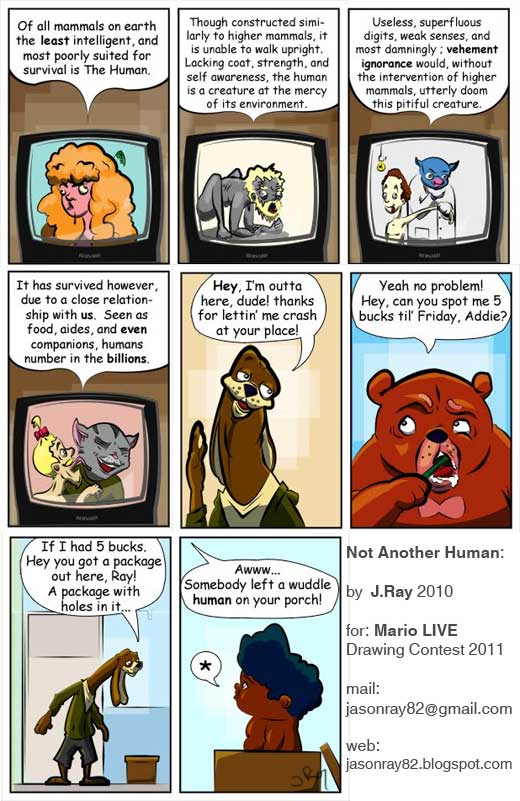 If you like Jay's artwork and you want him to win this contest please vote for him by hitting the Facebook-like-button on top of bottom of this post.
You can find more of his work on his blog.
Of course I wish Jason a lot of success and votes from you! I hit all the buttons I can right now.
Comments on this post will close after 30 days due to some spam issues. If you want to leave a comment please do so right now.
Related Posts