While I wasn't very productive this week so far when it comes to my graphic novel I experimented a little and tried to get into the flow by doodling a western style girl. You guess it right, I did the whole thing from beginning to the end in Manga Studio 4 EX.
When I draw this kind of girls I nearly don't use any grids. Don't get me wrong, of course I make a very rough sketch at first. Other than I did in my Manga Babe course I threw the lines. Just for the head I made a kind of a fast grid.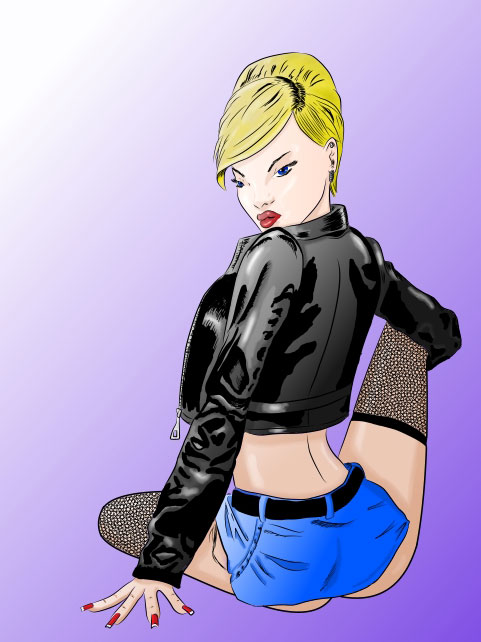 Once the overall shape is on the canvas and it's recognizable (at least for me) I know in a certain way if I'm on the right way. You could say the lines then are a kind of a roadmap for the further drawing.
You can compare this with carving your model out of a rock or a large piece of wood. I always recommend starting out with grids to get a fast result. Once you're more confident with your eye and hand coordination (in most cases after 10 of this kind of drawings) you will enjoy throwing the lines and getting the shapes right very fast.
The image above however has some flaws in it. I'm curious if you can put a finger on it.
Comments on this post will close after 30 days due to some spam issues. If you want to leave a comment please do so right now.
Related Posts