Even though I'm not drawing what I'm supposed to at the moment as long as the pen hits the tablet I'm at least some kind of productive.
After doing the first sketch I penciled the whole thing in three different stages in Manga Studio. Here I added some details in each stage. It's nice to see emerge what's on your mind while working this way. Once everything was in place I took a short coffee bread and then inked it.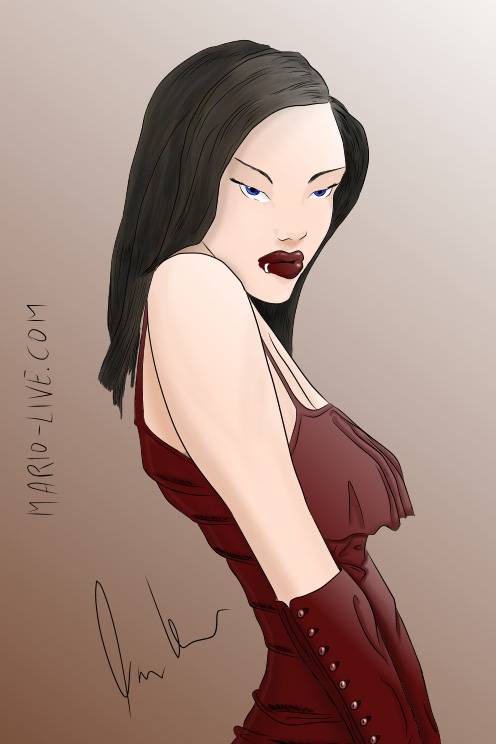 After that I did the flat coloring, then walked the dog and when I got home I added some life to the bored party girl by coloring it.
It's pretty much what I had in mind. Pretty much. Not totally. How did your doodling go today?
At the time of writing this it's still time to join the drawing contest.
Due to some spam issues the comment section will close after 30 days. If you want to share your two cents do it right now.
Related Posts