The third participant of our drawing contest is Jimi Wilson. Jimi takes his chance to win a free copy of Manga Studio Debut 4 with a drawing full of fire.
Before I give the word to Jimi and we have a look at his drawing I want to encourage you to help him win the contest if you like his artwork. You can simply do this by hitting the Facebook-Like-Button at the top or bottom of this post. The participant with the most likes wins the contest that ends on November 26th.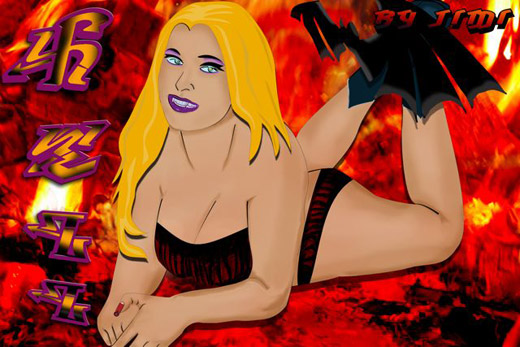 Jimi:
Hi all ,
I'm just starting out in drawing. I'm a Photoshop & Corel Painter user.
Manga art and trying to get into it. Manga Studio looks like a fun program for drawing.
Thank you very much for participating, Jimi. Good luck!
If you like Jimi's drawing and you want to support him please hit the Facebook-Like-Button on top or bottom of this post.
Related Posts