The first participant of our drawing contest is Meryll Cruz. Meryll takes her chance to win a free copy of Manga Studio Debut 4 by giving us back the feeling of last summer. A very nice thing to do at the start of this cold season.
Before I give the word to Meryll and we have a look at her drawing I want to encourage you to help her win the contest if you like her artwork. You can simply do this by hitting the Facebook-Like-Button at the top or bottom of this post. The participant with the most likes wins the contest that ends on November 26th.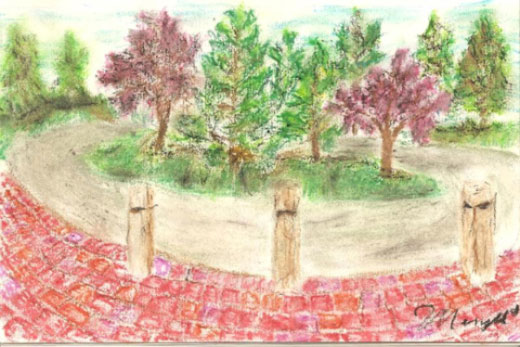 Meryll about her drawing:
In this piece, it is a park in a summer time. I named this "Strolling Season" because of how the seasons pass by in front of us like people walking leisurely in the park.
It is also my first time to join an online drawing contest. I've been participating in drawing, mural painting and poster making contests in the past. So, this really excites me.
I knew about drawing digitally just recently that's why I feel like I'm just starting to learn to draw again (although I've been drawing ever since I was 7 years old).
Thank you very much for participating, Meryll. I wish you luck!
If you like Meryll's drawing and you want to support her please hit the Facebook-Like-Button on top or bottom of this post.
Related Posts