This is just cool and if you read this article I wrote more than a year ago you know why I'm saying this.
I knew that there are a lot of action figures available of our beloved comic book heroes but I did not know that there is also a wide range of this figures from the music industry.
I always thought that McFarlane was the only vendor of cutting edge action figures. But luckily it's never too late to learn otherwise. NECA Toys (I have to admit I never heard of this brand before) comes with this super cool Bob Marley action figure. I love this very detailed and authentic looking artwork.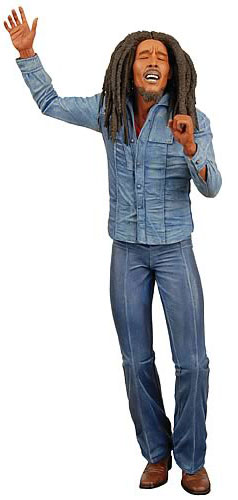 This 7 inch figure is made after the footage of his legendary Rainbow Concert on February the 2nd 1977:
You can preorder yours for the price of $15,95 (at the time of writing this) at Rock And Roll Action Figures.
Related Posts