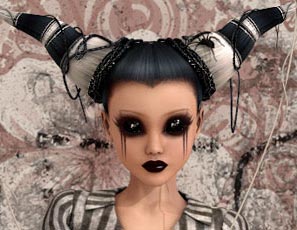 Deadlines are flying around my ears lately just like bullets in an action comic or movie. I even had to quit one of my jobs to meet the deadline I had in mind to be able to make the kick off for Wallstreet Hijack this fall.
Just when I was thinking about Bart's comic book experience on his IPad, that I wrote about in this article, I received a note for another deadline. And again it's September the 30th 2010.
However Smith Micro Software, the maker of Manga Studio is giving away a MacBook Pro Laptop or an iPad. The only thing you have to do is writing them some sort of love letter and tell them how much you love Poser and you could win. Just follow the link and have a look at the prices they give away for you love.
If I would participate and win I would go for the MacBook as I still see the IPad as a tile sized IPhone. Please don't shoot me for mention this again.
You may ask if I'm a user of poser
myself. No, I'm not. The only time when I'm a poser myself is when I stand in front of my bathroom mirror and I'm sure nobody is watching me. I know this sounds familiar for some of my readers and this is the reason I mention this: you are not alone!
Whether or not you are heading to your desk right now (of course you already sit at your desk, otherwise you wouldn't read this) and writing a lover letter for Poser, I wish you a fantastic Sunday and hope the weather at your place is better than here. Especially if you have to walk your dog.
Related Posts