The word Emanta is a invention of cartoonist Mort Walker. It stands for all this little extra's you familiar with if you read comic books so now and then.
Let's have a look how different the feel of a drawing can become if you use different emantas!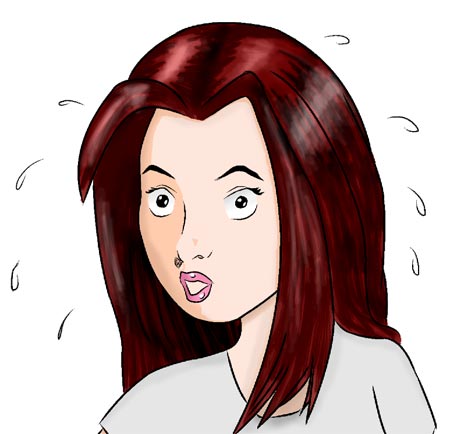 How is your feeling about the girl and the situation she is probably in when we add some sweat around her head?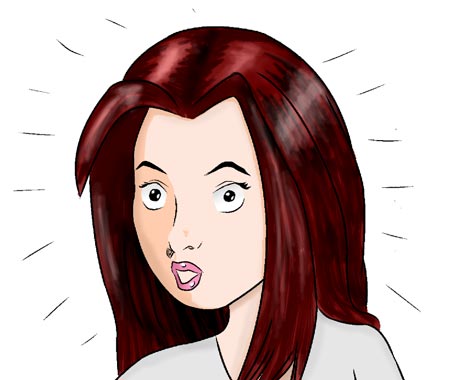 I don't know about you, but after making it stripes the feel of the drawing changes in my opinion rapidly.
Is she afraid in the first picture? Does she get an adrenaline kick in the second because she's discovering something?
Isn't it nice how you can change the effect just by making this small changes? Let's have another look?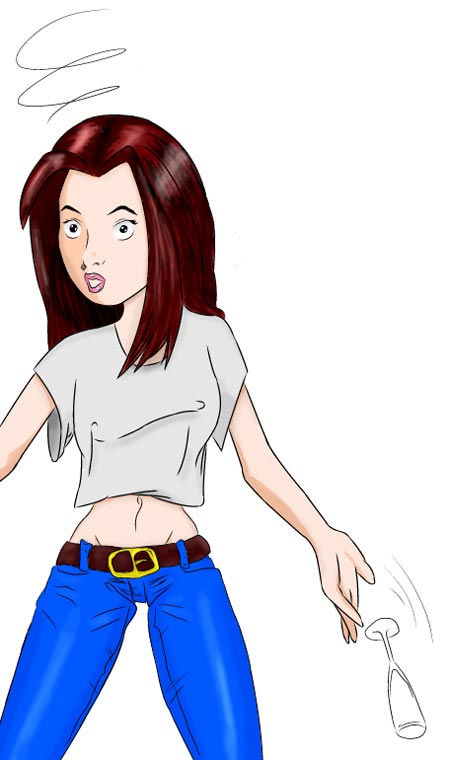 With this curly line above her head and the glass she's dropping she immediately makes the impression of being a little, well, dizzy.
We can also make her knees shake: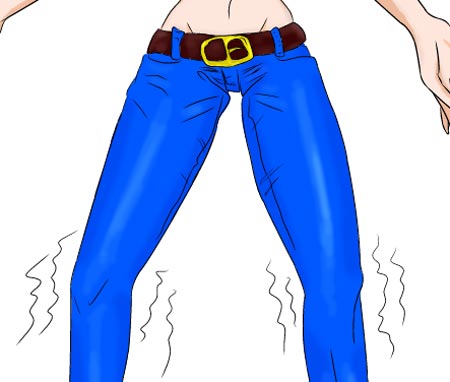 I could go on and on and on and…. OK, I stop here.
Try to change the look and feel with emantas in your own drawings. It's a nice technique to make them talk.
Related Posts