It seems challenging for many of us to figure out what haircut our characters should have. Finding inspiration for your characters hair is much easier than you first think. You see, from time to time it's a very good idea to investigate off-line for this purpose.
Especially if you take a walk through a big city it's very easy to get inspired.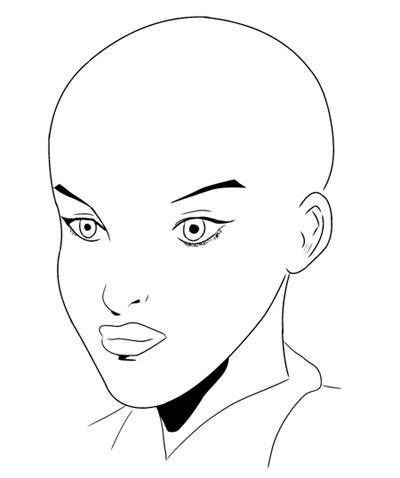 Let's see how a walk over Union Square in New York solved the hair problem of this bald headed girl above.
I could have made a lot more pictures in order to come home with hundreds of new ideas. The one that took my attention and what was pretty easy to apply is the haircut of the nice lady on the picture beneath.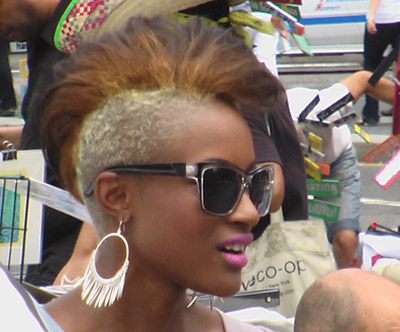 Notice in the drawn version beneath that we have to change the perspective. Besides this I exaggerated a little and made it more spiky. The short part was easily done with the airbrush in Manga Studio that you can find within the magic brush tool.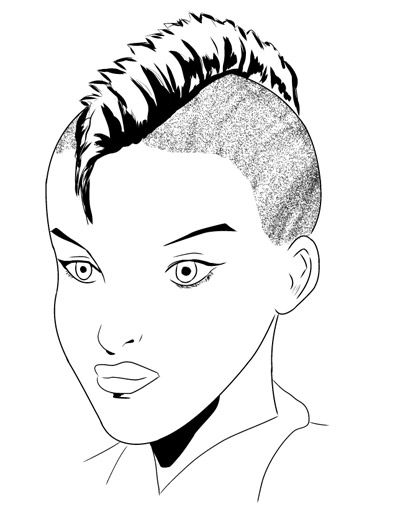 Finally it would be a good idea to color the drawing. Let's see how this works out.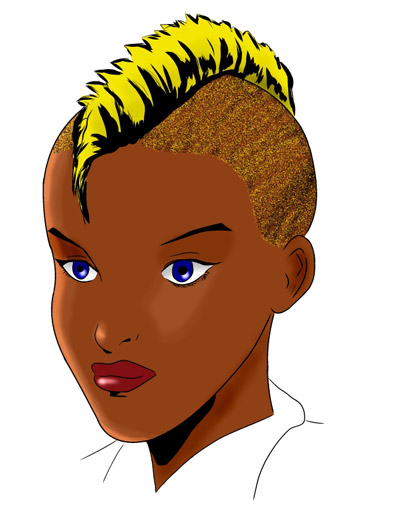 As you can see I just focused on the head. I used two skin colors and worked on them with the dodge and the burn tool. For the hair I used yellow and gave it a little shadow with the burn tool. For the short part I just added some yellow with the airbrush in Manga Studio.
You can find tutorials on this tools mentioned here.
I hope this motivated you to go ahead with your own drawings. If you want to support this blog you can purchase my eBook.
Thank you very much for your visit and have a great day!
Related Posts