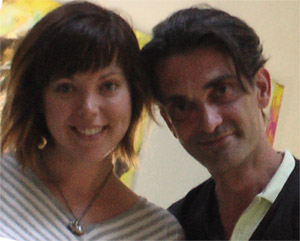 If you go to a barber like ION Salon in Soho New York you don't simply ask them to shave your head.
I asked Jessica to let her creativity flow and as you can see on the picture we are both happy with the result.
It's amazing how much lighter my hair is now and how little shampoo and conditioner I have to use. Not to mention how little time it takes to maintain this haircut.
More footage is on its way.
Have a great day!
Related Posts