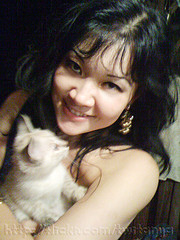 Tanya is a doctor from Brazil and a very good friend of mine since a year or so at the time of writing this.
In her daily life Tanya works at different hospitals and on ambulances. The images she is seeing during a normal working day are beyond of what you and I possibly can imagine. You wouldn't expect this when you'd see this adorable person in a shopping mall.
As I like people, I love to know somebody who is saving peoples lives.
I'm glad that Tanya decided today to take the step and join the Show-Your-Tattoo-Challenge. She's biting the top off, as we would say in the Netherlands.
So let's take a look at Tanya's tattoo's and what she has to tell about them in her own words.
I had my first tattoo in 1996, when I was at the Medicine School. I was always a rocker girl, so I wanted a tribal tattoo that could represent my "rebel" side BUT… with a blue heart in it, that represented a lighter side of me… Of course, in a hide place (in my back)…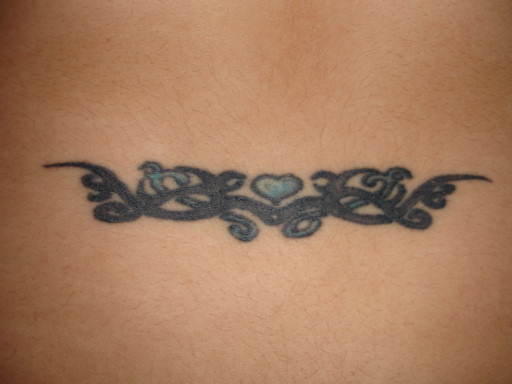 The second and the third tattoos I've made in October 2009. There's a superstition that a person must have tattoos in odd numbers… So… I've made two at the same time, according to have three inks, lol!
The second was the sakura (cherry blossom) in my left flank. I'm sansei (third generation of Japanese's), so I do respect my ancestors traditions and culture and the sakura represent it all for me.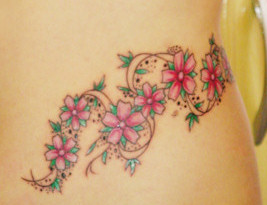 The third was a pink skull, that I love since I was little… It was a choice just to achieve an odd number… lmao! But it's a cute skull, with hearted shape eyes… It's located in my right flank.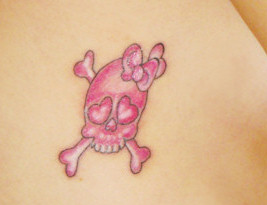 This year I want to cover my first tattoo… with a big water dragon, that interacts with the sakura tattoo. Of course, all in hidden places. I don't want trouble with my career. This because in the place where I live there's still preconception about inks in doctors.
Well, that's the brief story of my tattoos…
If I could, I would have inks all over my body, but I can't.
Related articles:
Show Your Tattoo…
Show Your Tattoo… Lady Gaga
Show Your Tattoo… Robbie Williams
Related Posts