This is a funny one. When I gave my girlfriend (who seldom recalls the names of actors if they are not Jeremy Irons) a preview of this comic version of Martin Farlain she said: He looks like this annoying actor.
I replied: He doesn't look like Christopher Walken.
She asked: How did you know I meant Christopher Walken?
I answered: I know what actors you find annoying.
What is so funny about that? Now…
…honestly I had an actor in mind when I wrote the book: Donald Sutherland. But if I look at it at this very moment I have to agree with my girlfriend that the result looks a little bit like Christopher Walken. Doesn't it?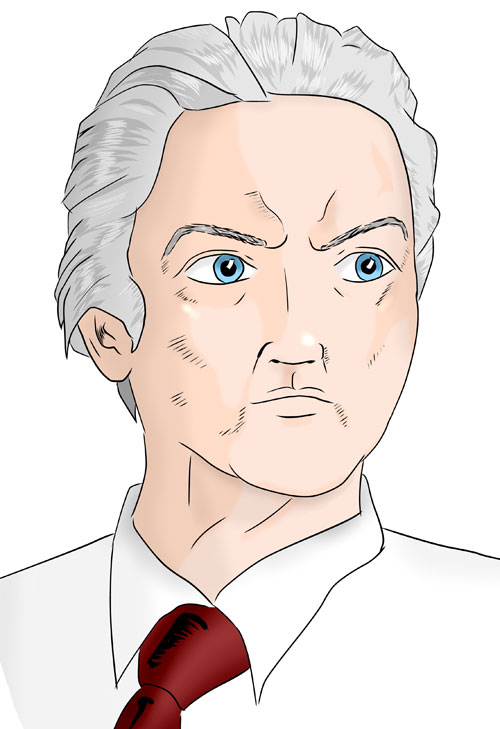 I think it's the nose I have to work on to take this Walken-look away. As always this is a first draft.
Martin Farlain is the CEO of P&S Steel in Detroit and the boss of Jack Acers. He refuses Jack a pay-rise. A thing he should have think about twice as Jack is the head of the IT department of the company.
Related articles can be found on the page on Comic Art.
Related Posts