The first result of designing Lynn in Manga Studio was a rather boring facial expression. Thus the part I had to reinvent here was 'just' the face. When I was stumbling across the world wide web yesterday evening I had this Eureka moment (I don't know if you say this in English). I found a German girl (her name is Kim, for the honor) who had exactly the nose I had in mind for Lynn. Also the rest of her facial features fitted the profile.
I just had to exaggerate a little bit to let it look more comic like. I dare say that the result is worth considering giving this version of Lynn the final role in the graphic novel (if I would do this).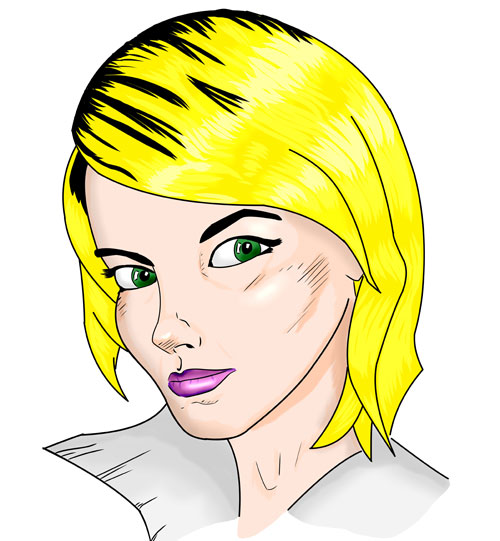 While I was drawing her in Manga Studio I made a couple of snapshots while I was handling the excellent selection features the program comes with. Hopefully I have the time to provide a tutorial on this in the next few days.
Please let me know what you think about this version of Lynn. I very appreciate all your reactions. If you want to keep updated you can subscribe to my RSS-feed or follow me on Twitter. You always make my day with your reactions.
Thank you for the time you spend here on my blog.
Related articles:
This Would Be Lynn Created In Manga Studio
This Would Be Jenny Created In Manga Studio
Related Posts