Sometimes it's pretty amazing how many details get lost after shrinking a drawing to fit on the blog page.
Today I made the first design of Amber, the trainee Jack is secretly in love with.
Let's have a look at her: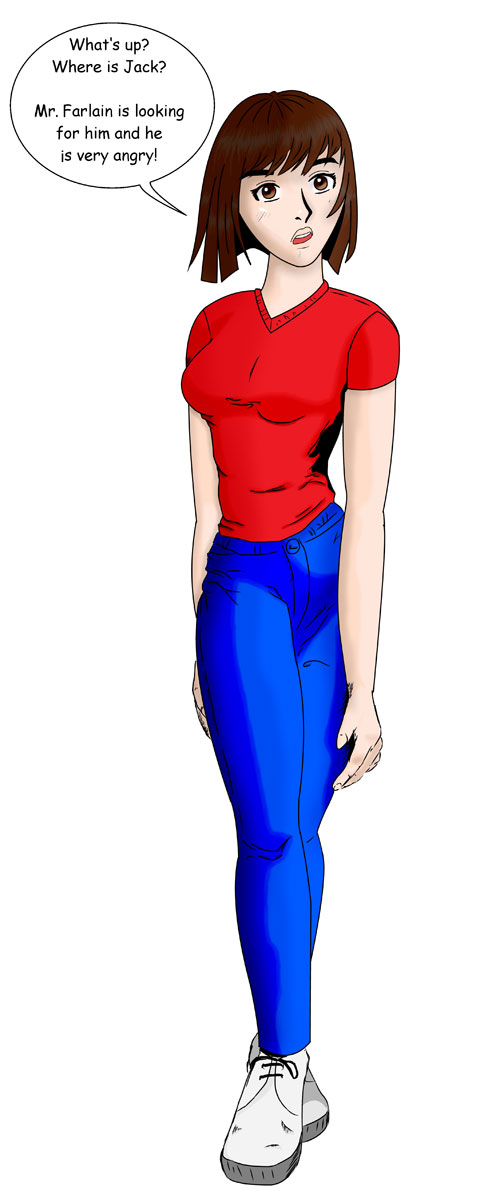 It's pretty much the comic book version of Amber as I had her in mind before I sat down and started Manga Studio. In the first place I was a little afraid that she would look a little too much like the traditional Japanese Manga because of the big eyes. But however, I had Amber in mind with big eyes when I wrote the book and if someone was about to make a movie of it I'm pretty sure they would cast en actress with big eyes.
If you consider drawing a graphic novel it is very important to know beforehand what style you want to use. It's nearly impossible to switch halfway from Asian to American style or vice versa without annoying a big part of your audience.
I hope you like this result and I'm off to make a prototype of the next of the many characters. Let me know what you think in the comment section. I very appreciate your input.
Related articles:
This Would Be Jack Created In Manga Studio
This Would Be Jenny Created In Manga Studio
This Would Be Lynn Created In Manga Studio
Lynn's Makeover In Manga Studio
Related Posts