Today I dare to show you the result of my first try in digital drawing/painting.
After trying some things out in Photoshop I decided to give Manga Studio EX 4 (Win/Mac)
a shot. Though some of the tools in both programs are very similar, the tools in Photoshop are more advanced. On the other hand has Manga/Comic Studio an enormous amount of features you won't find in Photoshop. For the purpose of drawing comic books or graphic novels Manga Studio is definitely the winner. It claims to be the standard in comic book design but, honestly I have never seen a video or read a statement from artist Like Jim Lee that says anything like that.
But enough of this. Let me show the picture and then defend myself: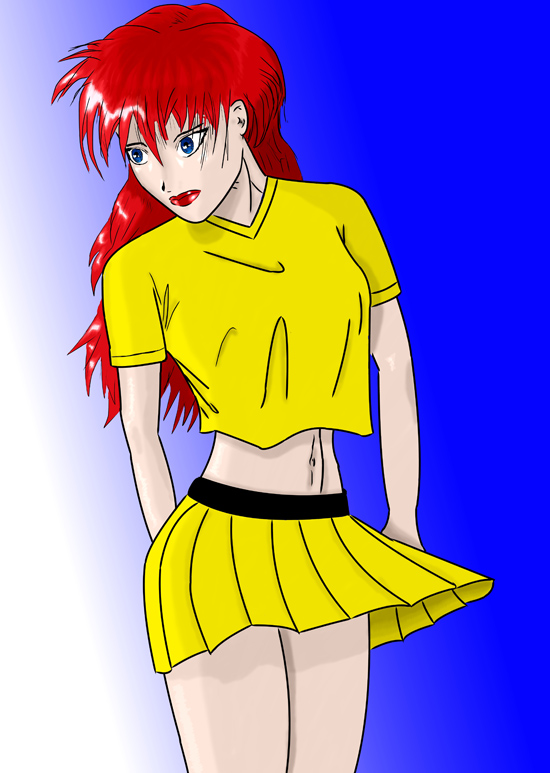 It's not really Japanese Manga style, what by the way wasn't my intention here. When I first tried to draw with a pen tablet I really was a little disappointed in the first place. I thought it was much easier than it is, but after a while you get used to it and it works like a normal pen indeed. I have chosen for a very simple tablet from WACOM
. Of course you can spend hundreds OR thousand of dollars on something like that, but it's really not necessary. I still use the mouse for some task and just do the drawing and painting with the tablet. OK, I select the menus as well with it.
For this picture I just used the basics the software had to offer to become familiar with it. I worked with several layers, pencil, pen, line-tool, doge-, burn- and the color blend tool. Next time I will try to get the inking better. But most of all I have to improve my drawing skills as such. At least when it comes to doing it digitally.
Maybe this first try motivates you to try it by yourself. I look forward to read your comments. 
Related Posts